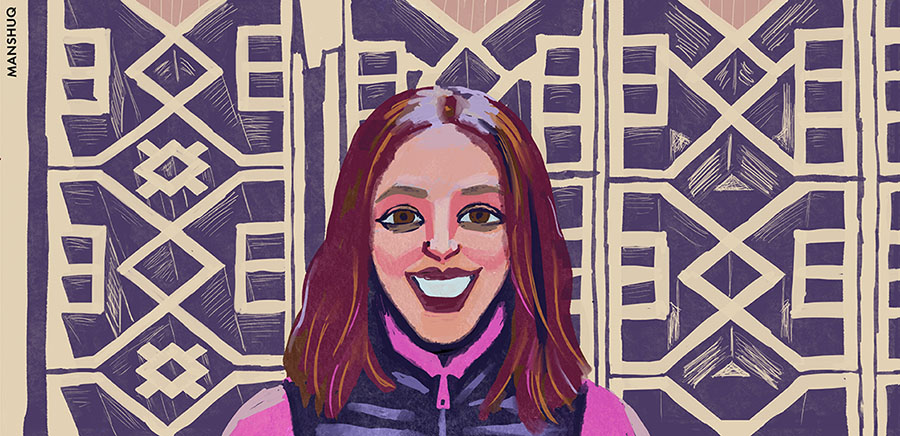 LIFESTYLE
Almaty: Come and Fall in Love with the City near the Mountains
There has been a lot written about Almaty, the love for the city and reasons why it is worth visiting. But we've decided to revisit the topic with our respondent, Assel Iskakova, a professional guide who is currently taking a touristguiding course through a partnership project between UNESCO and the European Union – Silk Roads Heritage Corridors in Afghanistan, Central Asia and Iran - International Dimension of the European Year of Cultural Heritage.
Manshuq
February 8th, 2022
Assel Iskakova is an experienced professional guide. In 2010, she completed a bachelor's degree in tourism management from Kazakh National University; since then her life has been connected to tour organisations. Since graduating, Assel has arranged tours to South Korea, Georgia, Armenia, Greece and the US. Tourists say that her timing is on point that you could set your watch by it. Previously she has focused mainly on tours to foreign countries, but now she has become interested in promoting local tourism.
Assel Iskakova: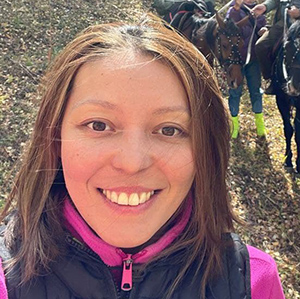 "Before, I considered myself an accompanying person for a group of tourists and sometimes acted as a kind of a tour guide: I could tell my visiting guests about Kok Tobe or explain Kazakh traditions and customs to foreigners. Now I am taking a UNESCO course and understand what it means to be a professional guide. I have learned a lot about international standards on heritage conservation, including conservation of traditions and customs. Over time, rituals tend to be forgotten and traditions vanish. UNESCO provides great support in studying and conserving intangible cultural heritage. This is a very interesting task which requires a lot of hard work.
I love Almaty and during my tours I want visitors to feel the atmosphere of the city whose history is not only facts, but intertwined destinies of different people. In different years and different eras, people came to Almaty, fell in love with the city and settled down".
Four reasons why foreign visitors and residents of Kazakhstan are eager to come to Almaty:
History of the city
The city has a rich centuries-long history which captivates its visitors. In the 10th century, there was a trade, craft and agricultural town on the Silk Roads in the place that would later become Almaty. In 1941, many renowned film makers, writers, and artists across the Soviet Union, such as director Sergei Eisenstein, writer Konstantin Paustovsky and ballerina Galina Ulanova, were evacuated to Almaty, which transformed it into a cultural capital.
Mountains
It will take you 15-20 minutes to reach the picturesque mountains by car. Here you'll find Medeo, a high-altitude skating rink, Shymbulaq, a ski resort, and Butakovsky, Kimasar and Aqsai gorges. Imagine climbing up on the cable car to Shymbulaq, where you'll see snow-covered peaks and feel a cool mountain breeze in the middle of summer.
Urban architecture
Soviet modernism landmarks built in the 1960s-1980s are still visible in Almaty, including Kazakhstan Hotel, Arman Cinema, the Kazakh State Circus, the Marriage Palace, the Schoolchildren's Palace and the production complex of the Kazakh Radio Centre.
Nature
Almaty is a city of trees. It has more than 130 green spaces, including various parks, garden squares, boulevards, alleys and groves. On hot summer days, you can walk in the shadow of the trees in the Park of the First President, the Botanical Garden, the Terrenkur walking trail, and a lot of other parks. If you prefer wildlife, there are UNESCO biosphere reserves, such as the Sharyn Canyon, Altyn Yemel and Lake Kolsai, within a three-four hours' travel from Almaty.
Assel Iskakova: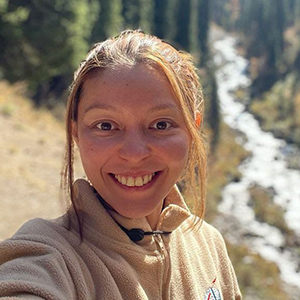 "You can meet extraordinary people in our region, for example, Issa, a caretaker who lives near Lake Issyk. A wild wolf once came to him and became his loyal companion. I see it as proof that either the person or the place is extraordinary. You can also meet inspector Alexander near the lake. As a guide, he will share a lot of interesting facts with you, because he has been living there since his childhood and loves this place. He told me, for example, that if you hug an aspen (there are plenty of them near the lake), the tree will take away your negative energy and share its positive energy with you."
Getting to know the city through walking
Walk down Abai Avenue to learn about Kazakhstan's Soviet history and independence.
Take a guided tour around the Botanical Garden to find out more about the Institute of Botany.
If you are into outdoor activities, take a weekend tour to Turgen Gorge, the Kolsai Lakes, Assy Plateau or the Qairaq Waterfall.
For romantic vibes, visit the Kamenskoye Plateau Observatory where you can stargaze, walk a path laid over the 77th meridian, make a wish and learn the history of the Institute of Astrophysics.
If you prefer cultural activities, attend a concert at the Kurmangazy National Orchestra of Folk Instruments. The Orchestra was established in 1933 by Akhmet Kuanovich Zhubanov, a Soviet musicologist, composer and conductor. The repertoire of this ensemble includes more than five thousand works by composers from Kazakhstan and around the world.
List of World Heritage Sites in Kazakhstan
Mausoleum of Khoja Ahmed Yasawi (2003)
The Mausoleum of Khoja Ahmed Yasawi, in the town of Yasi, now Turkestan, was built at the time of Timur (Tamerlane), from 1389 to 1405. In this partly unfinished building, Persian master builders experimented with architectural and structural solutions later used in the construction of Samarkand, the capital of the Timurid Empire. Today, it is one of the largest and best-preserved constructions of the Timurid period.
Petroglyphs of the Archaeological Landscape of Tanbaly (2004)
Set around the lush Tanbaly Gorge, amidst the vast, arid Chu-Ili mountains, is a remarkable concentration of some 5,000 petroglyphs (rock carvings) dating from the second half of the second millennium BC to the beginning of the 20th century. Distributed among 48 complexes with associated settlements and burial grounds, they are testimonies to the husbandry, social organization and rituals of pastoral peoples.
Saryarka – Steppe and Lakes of Northern Kazakhstan (2008)
Saryarka - Steppe and Lakes of Northern Kazakhstan comprises two protected areas: Naurzum State Nature Reserve and Korgalzhyn State Nature Reserve totalling 450,344 ha. It features wetlands of outstanding importance for migratory water birds, including globally threatened species, among them the extremely rare Siberian white crane, the Dalmatian pelican, Pallas's fish eagle, to name but a few. The property includes two groups of fresh and salt water lakes situated on a watershed between rivers flowing north to the Arctic and south into the Aral-Irtysh basin.
Silk Roads: the Routes Network of Chang'an-Tianshan Corridor (2014)
Chang'an-Tian-Shan Corridor is a 5,000 km section of the extensive Silk Roads network, which includes 33 locations in Kazakhstan, Kyrgyzstan and China. There are eight cities in Kazakhstan that are included in the corridor: Talgar, Akyrtas, Aktobe, Kostobe, Kulan, Ornek, Karamergen and Kayalyk.
Western Tian-Shan (2016)
The transnational property is located in the Tien-Shan mountain system, one of the largest mountain ranges in the world. Western Tien-Shan ranges in altitude from 700 to 4,503 m. It features diverse landscapes, which are home to exceptionally rich biodiversity. It is of global importance as a centre of origin for a number of cultivated fruit crops and is home to a great diversity of forest types and unique plant community associations.
Illustrations: Roman Zakharov
This material was prepared within the framework of the project "Silk Roads Heritage Corridors in Afghanistan, Central Asia and Iran - International Dimension of the European Year of Cultural Heritage", implemented by UNESCO with financial support from the European Union
The content is the sole responsibility of the author and does not necessarily reflect the views of the European Union