What is Needed to Become an Entrepreneur: Stories of Kazakhstanis
Many people dream of running their own business and working for themselves. In this material for the Future of Jobs special project Kazakhstani entrepreneurs share their stories: how they run their business, how they started it, which challenges they face and what they think is the best thing in entrepreneurship.
Alima Bolatbek and Gulnur Yesbolat
Founders of Nymph, a shop of everyday basic clothing
We started sewing clothes actively in spring 2020. Before that, Gulnur had been making photographs and creating clothing, while I had been doing fashion blogging. We have known each over for several years.
We have a similar vision, and I believe that it is our similar worldviews that attracted us to each other. This is probably why we do not have any conflicts; we discuss ideas and immediately come to an agreement. We both like to dress beautifully and pay attention to our appearance. Nymph sells basic, but interesting, clothing. The clothes we create are for girls like us. We want to help women build their work wardrobe and select everyday basics.
We want Kazakhstani women to wear high-quality clothes created locally
The only difficulty we faced at the beginning was, of course, the quarantine, which coincided with launching of the shop. We took it as an incentive to work better. Now we can't even imagine how to start a business in different conditions. Those difficulties we face today relate to sewing, because this sector is still challenging in Kazakhstan: we are in the ongoing search for good seamstresses and fabric suppliers. We think that everyone who has started sewing in Kazakhstan employs designers and seamstresses sooner or later, while we are happy with outsourcing yet.
An entrepreneur is...
A person of action, who brings his or her ideas to life and moves towards his or her goal every day.
Many people are afraid of failing. This fear can be overcome by making the first step. We did not have many doubts, perhaps because we didn't intend to launch a big business right away: we just wanted to create a brand of women's clothing and see if we could succeed. We tried and it worked. Of course, we faced force majeure situations: once we shipped an order to Russia, and the courier company lost our package. We had a hard time finding who was responsible for this, and felt uncomfortable before the customer. But we always analyse and discuss lessons learned and look for solutions together.
Advice to those who want to start their own business
Don't be afraid. You will have competition and failures in any spheres. Failing is normal. We can overcome our fears by active actions.
Unfortunately, we cannot influence such giants as Zara who make tons of clothes every season which then go to waste. However, we urge people to consume consciously and to buy high quality basics which will last several years.
Favourite local brand
· Getgaini
· Salta
· Kirpi
We enjoy sewing clothes, because we make those clothes that we like and would wear ourselves. We get inspiration when we create content for our Instagram account. We love to get feedback from our customers. Recently, we have taken part in Almaty Pop Up Store where we met our customers face to face.
It is important to maintain a personal contact with customers. This is why our team has had a sales manager from the very beginning; the manager has necessary experience and knows how to find an individual approach to each customer. We have built trust-based relationship with some regular customers. One must love their customers truly. People on the other side of the screen feel if you are honest or not. And, of course, it is important to make a high quality product. We dream of expanding our brand, collaborating with creative young people and having a large network of satisfied customers around the world.
Gaziz Ismukhametov, Arsen Ospanov and Ainur Ospanova
Founders of Restopark, the first foodmarket in Kazakhstan, a place with fast casual street food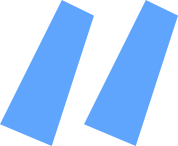 Several years ago, the first similar foodmarket was established in Moscow in the Danilov market. The market was refurbished significantly and the managers invited gastro-enthusiasts with interesting concepts, mostly, mono-concepts where each vendor offers one dish. This trend was accepted by other restaurateurs, and over three years about 30 foodmarkets emerged in Moscow.
I went to Moscow, visited all these foodmarkets, met their managers, directors and owners, tried to collect full information and started looking for necessary premises in Almaty. This took me about six months. When seeking investments, I invited partners with whom we now work together: Arsen Ospanov and Ainur Ospanova. We found empty premises and built everything from scratch. We wanted to arrange the space so that it felt like outdoors, hence the name of our business. This is why we installed street lights, a fountain and had a lot of plants. We are grateful to our designer, Aizhan Ospanova, for bringing our ideas to life.
There are not so many market players in the fast casual segment in Kazakhstan. For example, Rocket Japan launched their start-up especially for our project (10 years ago their founders established Manga Sushi). We also have two Russian franchises: Lepim i Varim which offers pelmeni (dumplings) with various fillings, and Farsh, and a burger chain established by Arkady Novikov, the most famous restaurateur in Russia. Also, Pasta Bar and Pizza Mono were adapted to our format under the leadership of the talented chef Akmyrza Kakenov. In total, we have 13 cuisine vendors and two bars.
The trend for foodmarkets was also determined by external economic factors. Our target audience is people who love high quality meals but cannot afford frequent visits to restaurants. We offer delicious and affordable restaurant class dishes with self-service. We are often visited by large groups and families, and we offer dishes to everyone's taste. I believe this segment will only grow.
Our team manages the food market itself. We are responsible for cleanliness and administration, and maintenance of all utilities, so that our vendors could focus on cooking only. We also ensure promotion and marketing of Restopark; we pay attention to each of our vendors, create content, invite artists, musicians and entertainers, and hold various events. Our small team includes eight administrators and managers. The founders are also involved in operations: we always keep our finger on the pulse.
An entrepreneur is...
A person with a wide range of interests. This is someone who is always on the move and looking for new ways to make people's lives easier or more interesting. A successful entrepreneur has excellent communication skills and can think outside the box.
Advice to those who want to start their own business
To begin with, I would advise you to think over your idea. You need to understand whom you will do this for and how relevant your idea is. If you have answers to these questions and confidence, then do not listen to anyone and just do it. It's better to regret what you have done than what you haven't, especially when you are young. There is nothing wrong in failures. A negative experience is still experience. Do not give up, find the strength and start again. It was not for nothing.
Favourite local brand
· Kaspi
· Toimart
· Air Astana
The only difficulty we face today is the pandemic, of course. These external circumstances are beyond our control, but they directly affect our business: finances and people's motivation. The restaurant business, like tourism, has been the first to face this and is still affected. When we opened after the quarantine last year, we immediately lost three vendors, and then the fourth one. Some of them could not find additional funds to continue their operation while others just decided to be on the safe side. Nobody knew, or knows, when it ends. Therefore, we started looking for new tenants with a larger financial cushion. I am glad that strong players, on the contrary, scale up, open new outlets or create new concepts.
We have not faced any other force majeure situations apart from the pandemics. Over a year, we have already established all business processes and now try to follow all the rules in order to avoid any unforeseen incidents. We admit our mistakes and reflect on lessons learned. We encourage open discussions within the team and ask each other for advice.
Yuliya Deryabina
Founder of Wogau Sity, which distributes healthy foods
I am an organiser by nature, I love to establish processes and optimise work. When I worked in large companies, I felt that I could establish my own company and organise all processes so that it would work like a charm and make a profit. I had always had a wish to found and develop my own company, but due to some fears and doubts I put it off. During my second pregnancy, I realised that I needed a convenient work schedule to combine work and family, and, of course, I wanted to earn more. For these reasons, I decided to start my business.
My company distributes eco and healthy foods. We have been operating for four years.
I have selected this sector because I am committed to a healthy diet. This does not mean that I avoid or restrict certain foods; on the contrary, I apply a healthy approach to diet. I have always been keen on good nutrition and fitness. I even took a course on anatomy, physiology and biochemistry of digestion at Ben Weider's College in Saint Petersburg. I knew that I would enjoy my work if my business was related to a healthy diet.
After that I started thinking about what kind of business I would be able to scale up in this sphere. One option, for example, was to launch a healthy food delivery network, but the scale of this business was limited. Then I thought about production of healthy foods, but my calculations showed that I did not have sufficient financial resources, and I decided to start distribution. However, my own foods production line is just around the corner.
An entrepreneur is...
A person who runs his or her own business, is aware of all the risks and is not afraid of them. Successful entrepreneurs are responsible for their teams, can delegate responsibilities, achieve goals and take risks wisely.
Advice to those who want to start their own business
You need to start the business which you will enjoy. Make a business plan, understand what team you will need at the first stage, and take account of the key expenses. Do not give up when you face difficulties. Today, even if you do not have enough funds, you can start your own business, and there is a high likelihood that it would become successful. The question is more about your eagerness to engage in the business you choose. It is better if the sphere is relevant and understandable, and not just trendy. If people do what they do not enjoy, they will not be able to do it 24/7, and this is a normal work schedule of an entrepreneur.
Favourite local brand
· Manshuq –I really love Manshuq and tell everyone that it will be the best online publication in Kazakhstan in just a couple of years.
· Something Else
· Mamma Mia – I think that they have managed to keep their standards high for a long time, despite being a restaurant chain with a not large average size check.
· Beauty Island
All products in our company are focused on bringing benefit to people. Our mission is to be useful.
Customers in Kazakhstan are now open to buying eco products; the trends come from the West and we are gradually accepting them, albeit not so quickly. Judging by the sales, there is a steady growth and it is clear that people are getting more interested every day. This trend is also evidenced by the number of shops with eco goods being opened in the country. Now clients find us on their own, while we had to look for them before. It means that the demand is growing.
Of course, I had doubts at the very beginning, like everyone else did. I needed at least the minimum investment in the company, and I was afraid that I would fail. But the main thing was to make up my mind and start doing. The hardest thing for me was to learn how to delegate responsibilities because I liked to control all processes.
It was difficult to learn to delegate work to employees and step away. My team is the most valuable element of my company for me. They know how much I appreciate each of them. We have big plans to expand the team this year, we are moving towards this aim gradually taking into account available financing.
When we started, there were four people in the team: me, a sales manager, a driver and an accountant, who worked remotely. Now there are almost 30 people in the company, and I enjoy the close work of the team.
Ji Hoon Jeong
Founder of Flask Coffee chain
I left South Korea about 10 years ago because I wanted to see the world and people living outside my home country. I am a professional artist. I earned a master's degree from Boston University and then was working and living in New York for a couple of years. After that I lived for six months in Buenos Aires and several months in Paris. I did art, painted, tried different styles, photographed, and carried out various creative projects.
I also travelled along Central Asia, spent a lot of time in Kyrgyzstan and fell in love with its nature. In Bishkek, I opened a Chicken Star restaurant, which became quite successful, but coffee had always been my passion. I really love coffee; I have been drinking it every day since high school, that is, for about 22 years. At that time, the tea culture was highly developed in Korea, and there were few places where you could drink good coffee. But I found such places and spent my free time there. As a student, I worked at Starbucks and believed that it was the best coffee with the best concept; later I realised that good coffee implied many other things. I started thinking about how to conduct the coffee business ethically.
In 2017, I had a chance to open my own coffee house in Bishkek; my first Flask Coffee emerged there. To be honest, we did not make much profit during the first two years. It was more like a hobby that I had because I enjoyed it and loved coffee very much. A couple of years later I moved to Almaty and opened a combined establishment – Chicken Star / Flask Coffee – here, but due to the pandemic, we had to close it and move to smaller premises on Kurmangazy Street. Here we decided to focus more on Flask Coffee, because we thought that coffee houses would be more popular when the quarantine was gradually lifted. Many people have come to prefer home-made food, but coffee is still more enjoyable to drink outdoors. This decision turned out to be correct: despite the fact that last year was difficult, we grew up and opened another Flask Coffee house on Baribayev Street and one in Bishkek, we plan to open two more coffee houses in Almaty and Astana by the end of the year.
An entrepreneur is...
A person who, by doing what he or she loves, meets a certain need in the market. I am an artist and perceive business as another form of arts. You can change any detail to your choice and improve every little thing. You create a project from scratch and cherish it like your child, because it already has a piece of you. You note every small achievement in your business; this is why great success is especially gratifying.
Advice to those who want to start their own business
You must clearly answer the question: why you want to do this business. You need to ask this question until you run out of answers, and all the reasons you have listed will comprise your vision. Visualisation is necessary. This is what will motivate and guide you, will strengthen your intention and help you make the right decisions.
Favourite local brand
· Local Pizza
· Bangkok
· Spice Mantra
· Spectre Coffee
· Blue Bar
Personal contact with customers is one of our most important values. It is very important for us that time spent in our coffee house becomes a positive memory for our guests. There are no products on our menu that I do not like myself. We treat the process of making coffee very seriously: we weigh each gram, check the temperature and quality of the water. If a customer doesn't like something, we are always ready to make another cup or offer a different drink. Of course, we are humans and can make mistakes, but we always admit them and learn the lessons. Personal contact is very important in order to ensure a better experience for our customers.
It seems to me that a lot of people do not have patience to proceed with their business, because they didn't love it in the first place. If your only goal is to make money, it will be very difficult for you to overcome challenges.
You face challenges not only in the beginning. Being an entrepreneur is about facing all kinds of difficulties every day. This is your reality, but you become stronger while you overcome them. You get used to it and when there are no challenges to face, you start frantically looking for them.
Cover: Aziza Kireyeva
Photographs are provided by heroes of an article
This project is supported by a grant provided by the U.S. Embassy in Nur-Sultan, Kazakhstan. All opinions expressed are those of the author and do not necessarily reflect those of the U.S. Government or the U.S. Mission to Kazakhstan.
Данный проект реализуется с помощью гранта от Посольства США в Нур-Султане, Казахстан. Мнения, выраженные в материалах, принадлежат их авторам и не обязательно отражают точку зрения Правительства США или Дипломатической Миссии США в Казахстане.