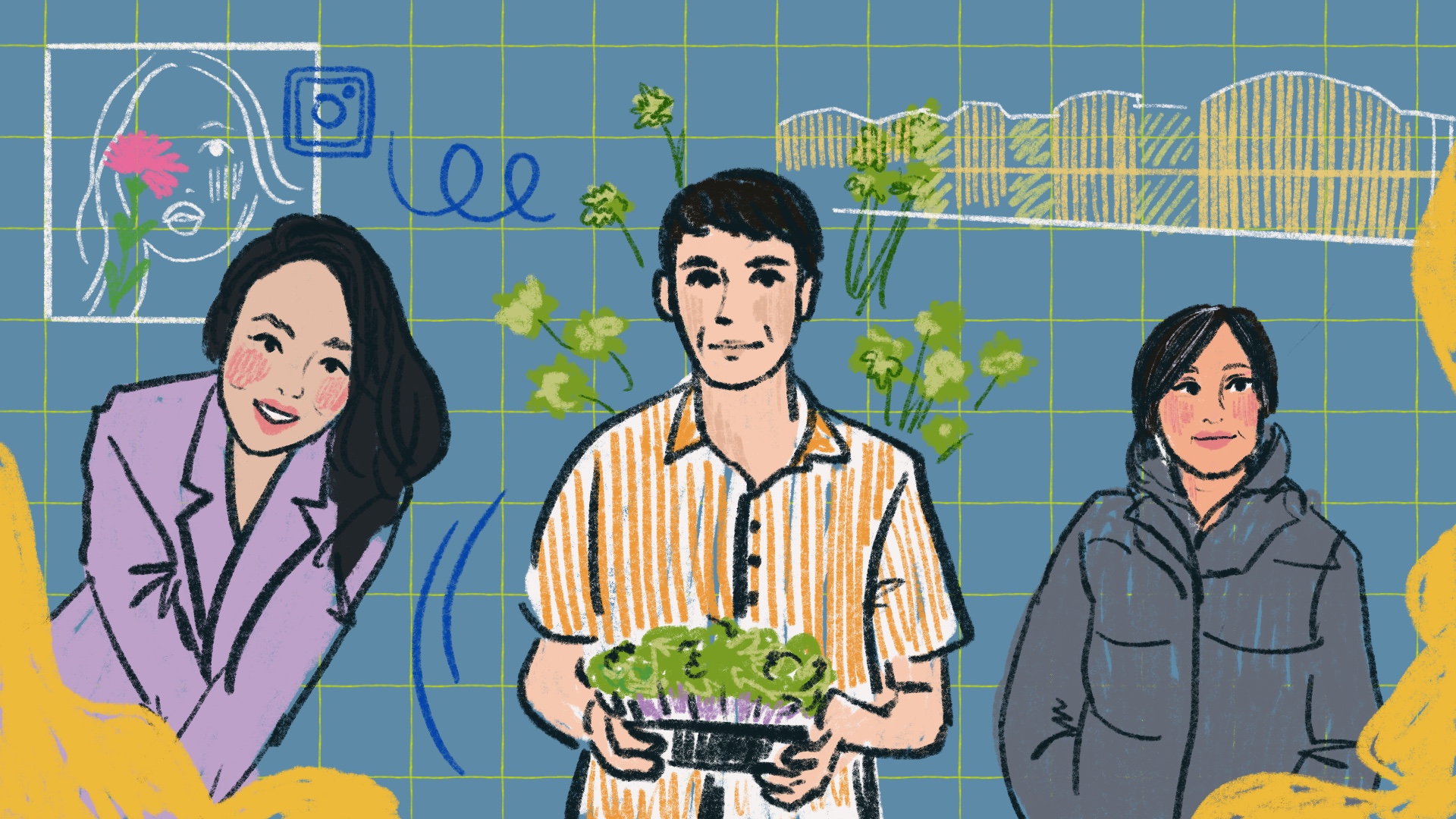 CAREER
I Learned a Profession of the Future: Stories of an Urban Farmer, Brand Visualiser and Architectural Designer
People who told these stories once dared to master professions that were completely new for Kazakhstan. Despite all the difficulties, they have already succeeded. Aigerim Duisembai, a contributor to Manshuq, finds out what motivated them to change their professions and what they do now.
As time goes by, technology is developing fast and makes some professions irrelevant. For example, while I was studying to be a translator, various programmes were developed to help anyone translate texts from one language to another. And even though these translations are not yet perfect, there is every likelihood that translators will be replaced by robots.
Meanwhile, completely new professions of which no one has thought before are emerging. We decided to speak to people who mastered all-new jobs. Some of the professions are not yet on the curriculum at universities, but their development is fast paced.
Urban Farmer
For reference: Urban farmers grow culinary herbs, vegetables and berries in cities. Urban farming helps people to save on logistics and resources, thus reducing the cost of produce. People can have fresh culinary herbs and vegetables which are not transported a long way to be delivered to their home.
One day I and my partner were thinking how to launch an interesting project. We had premises and resources. First, we tried to grow strawberries. This project turned out to be labour intensive. Then we found out about high demand for high quality microgreens. Microgreens are young vegetable greens which are used as food and meals decoration.
We bought a bag of various seeds and special trays and started experimenting. We grew radish, basil, broccoli and other vegetables. We wanted to learn how to care for each of the plants. This was a kind of hobby for us. After a while we realised that this was not difficult; this encouraged us to continue and search for premises to expand our business.
I have degrees in engineering and humanities. Before urban farming, I had been an entrepreneur, like my partner in business. Our entrepreneurial experience helped us to grow our business, i.e., to find sales channels and scale up. We entered a competitive market and captured our market space as written in the Blue Ocean Strategy (by Chan Kim & Renée Mauborgne – Editor's note). The book describes a sharp growth and high profits of companies which create a new demand in a new uncontested market.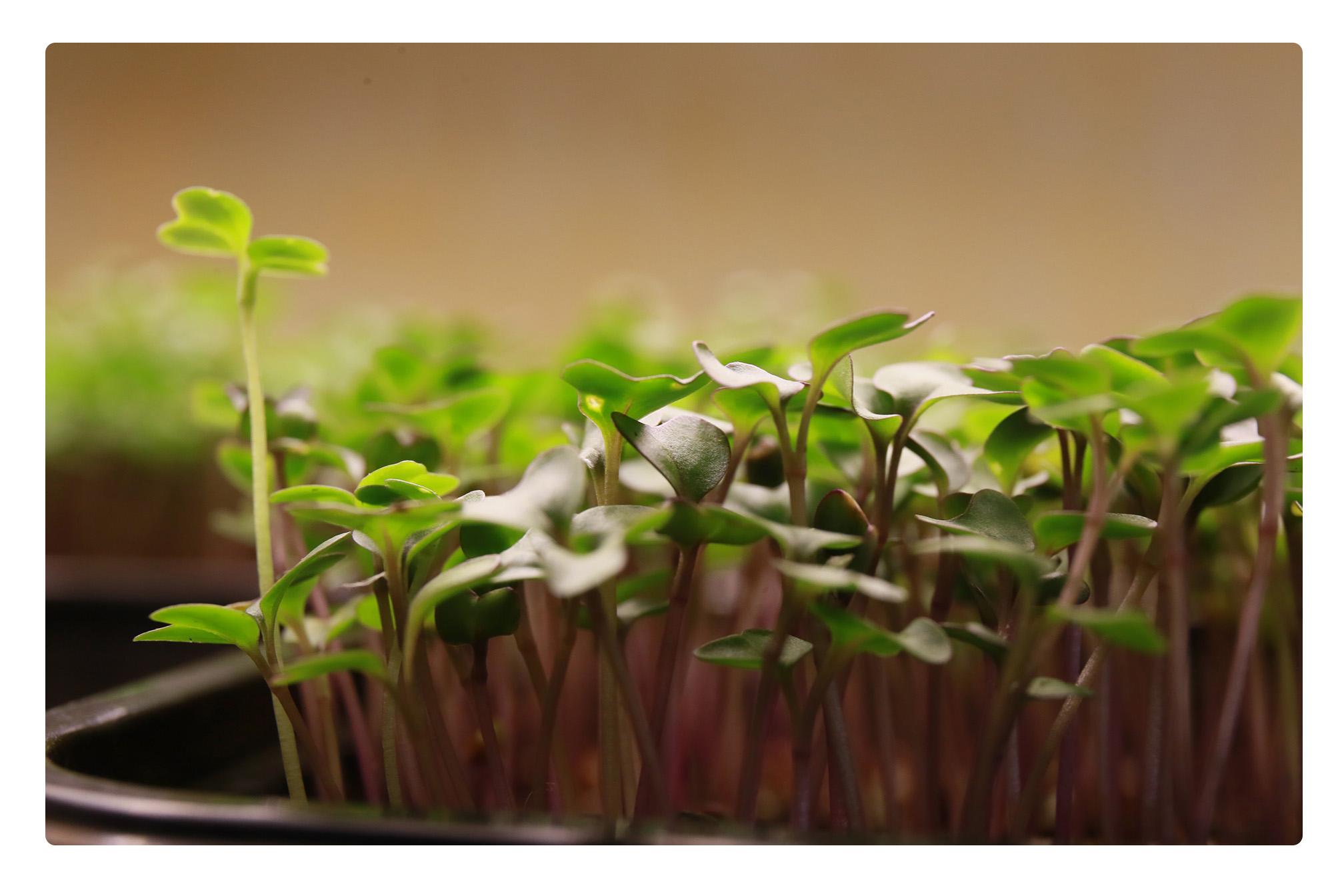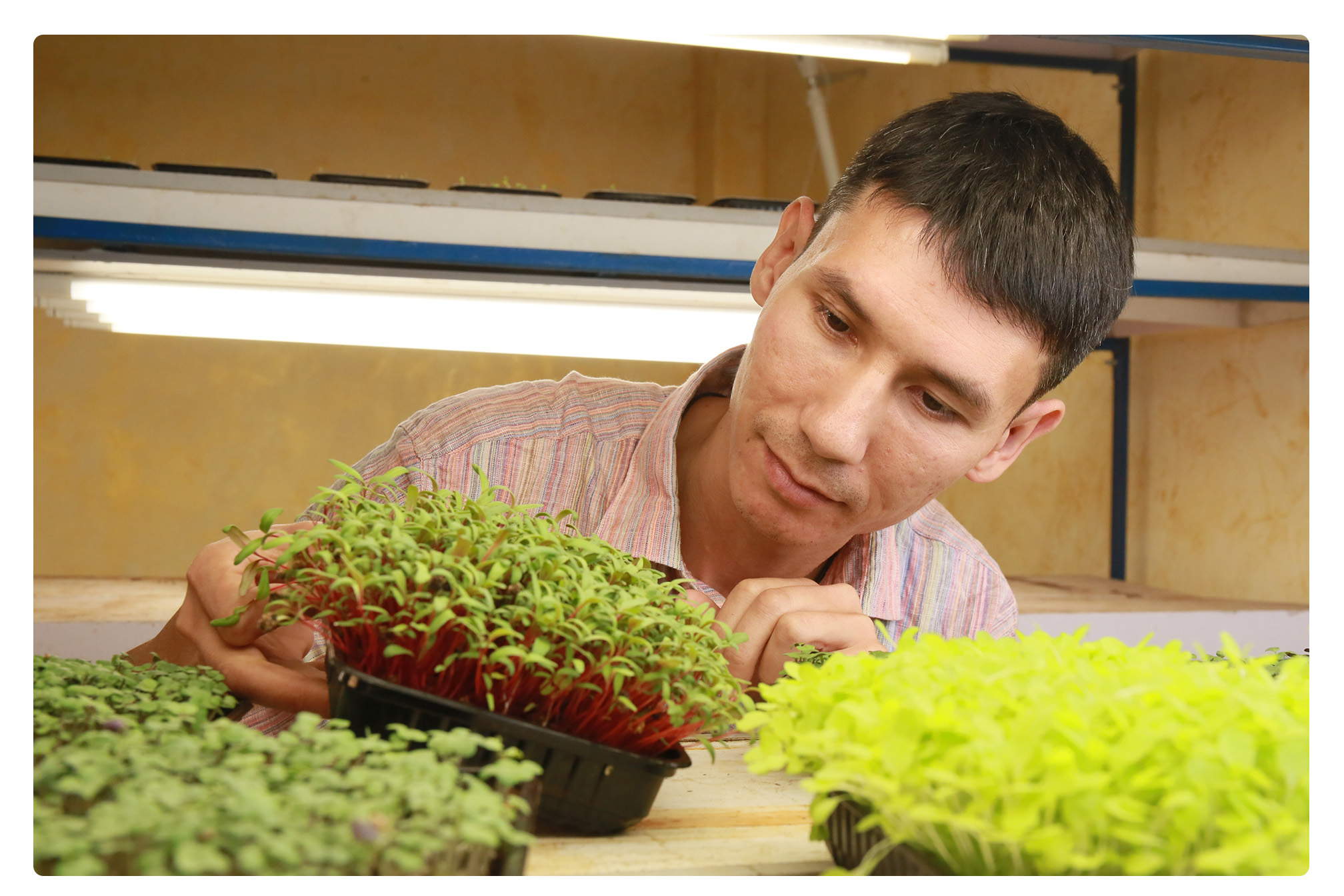 Ensuring the necessary climate and conditions for plants is very important in urban farming. We also need to understand if growing plants is our business or hobby. If it is our business, then we must now our customers and understand if our business is profitable.
Skills required in this sphere: knowledge of plant growing, carefulness and hard work
The future belongs to urban farming. Plants can be grown all year round, and this business requires neither a lot of time nor large premises. For example, strawberries ripe in two months, while microgreens can be cut off as early as on the 8th-25th day. In foreign countries urban farming has already received huge investments.
Try to start growing anything: culinary herbs or vegetables, even at home, on your windowsill. Remember, though, that this is not a quick process, so be patient. You can start with indoor garden kits available in stores.
Brand Visualiser
For reference: A brand visualiser creates a concept and develops a visual content strategy for a personal or commercial brand in social networks, mostly on Instagram. This profession combines several jobs, including that of a producer, a stylist, an image maker, a photographer and a digital specialist to some extent.
When I studied, my major was Restaurant and Hotel Business. I worked in my profession for only two years at one of the large hotels in Almaty. When I realised that my Kazakhstani education would not guarantee a good career in this sphere, I started searching for something different. As a result, I worked in a beauty salon for six years. During these years I was maintaining an account and creating contents for the beauty salon in the social media. I also took an SMM and video course. I admired Moscow brands and salons and watched how they carried on their business. This ignited my interest in brand visualisation.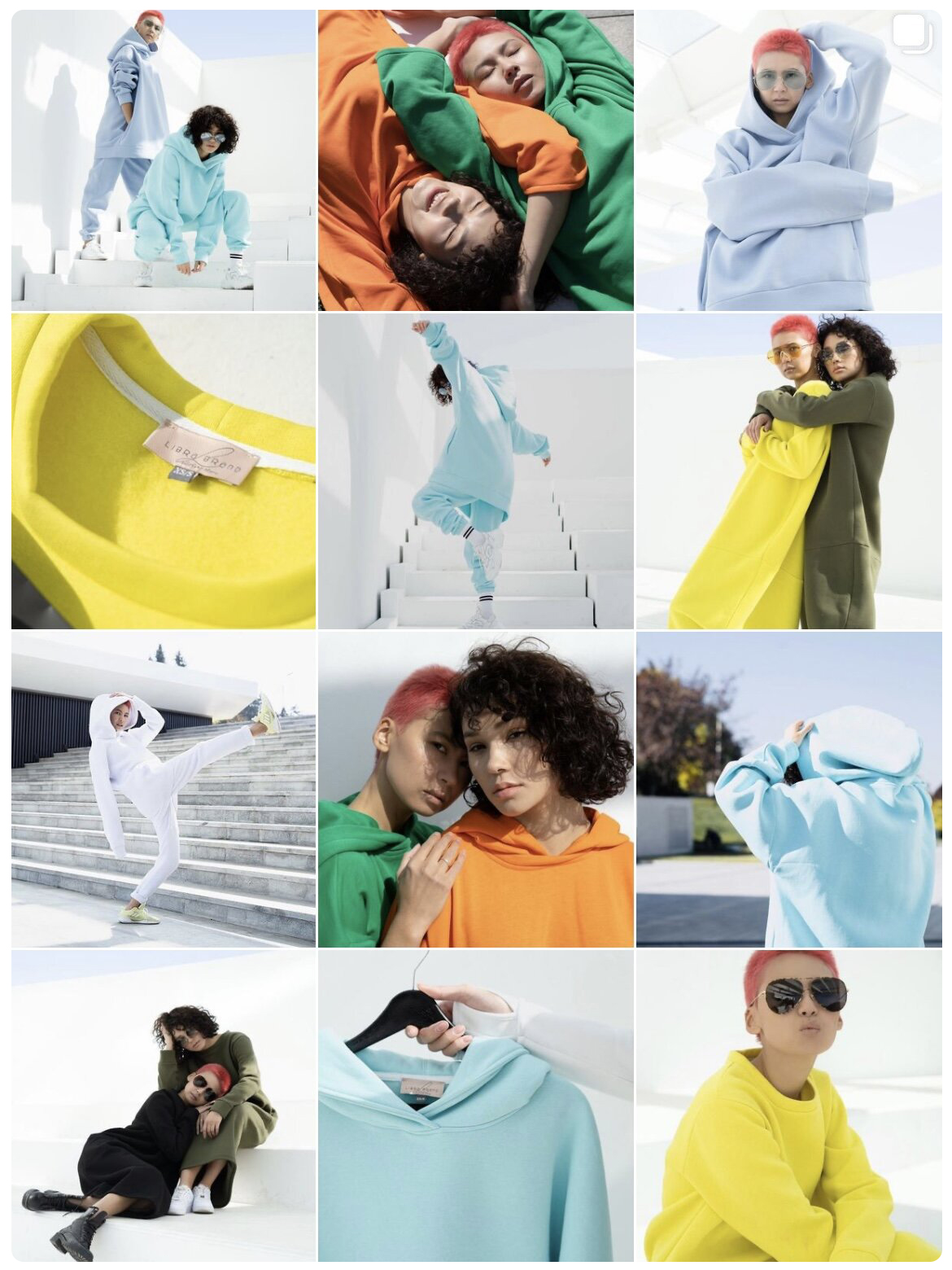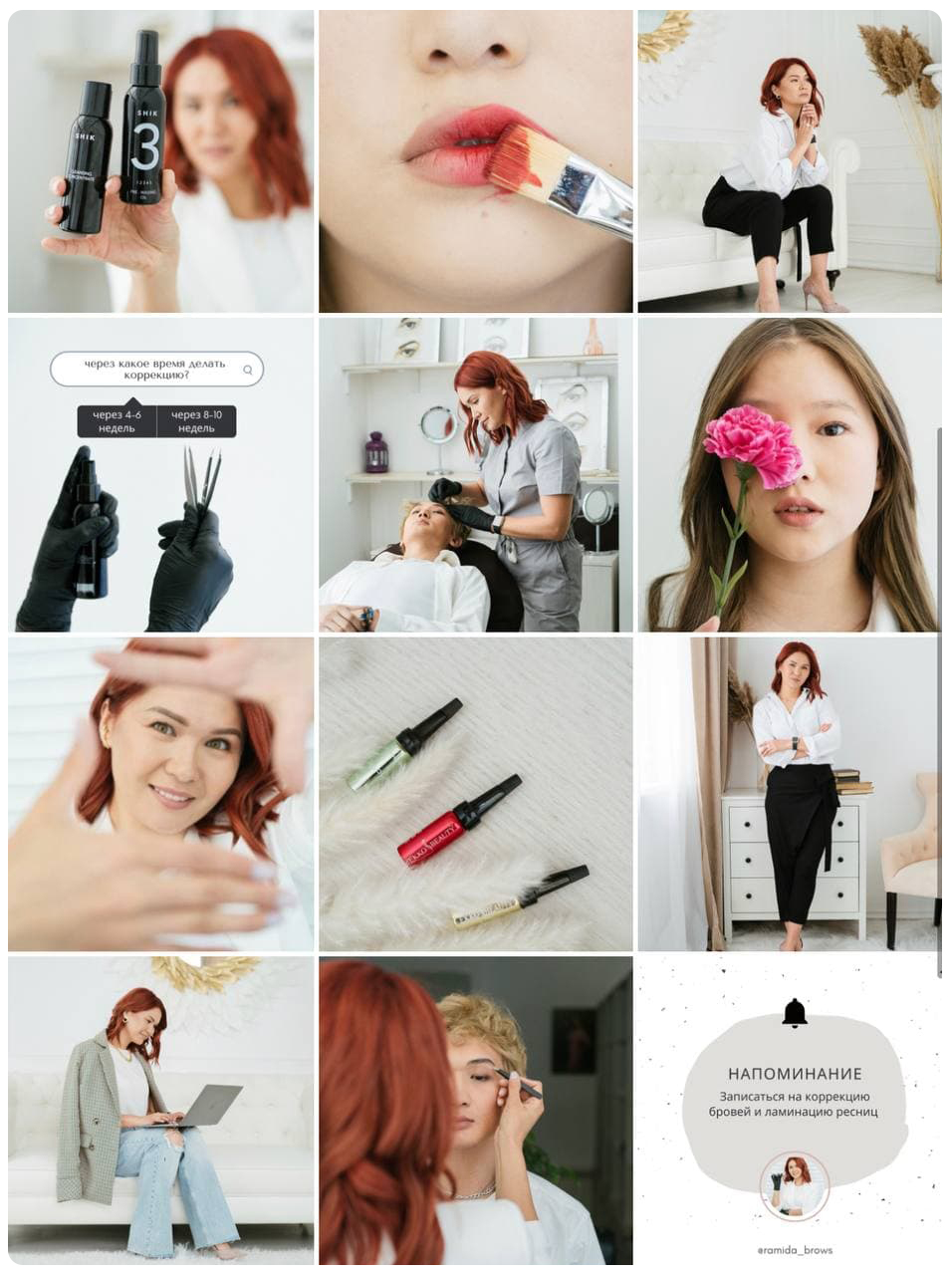 In 2020, I had burnout because of breaking up with my boyfriend and a declined income as a result of the quarantine. During a second lockdown I found out that a friend of mine worked online, while I was waiting for an allowance of 42,500 tenge from the government. I also wanted to work online and become independent.
Meanwhile, by a mere accident, I saw an advertisement about a brand visualisation course, where they told us that this profession was not about "flowers and champagne glass against a beautiful background", but about values and uniqueness of every brand. By that time I have already assisted my sister with videos for her account, so I asked her for an advance payment for two months and paid for the course. After the course, my friends and relatives were my first clients. I am very grateful to them for this.
At the same time I launched my first online photo and video content course for beauty specialists. Over a year I have trained more than fifty people and took an advanced training course. Now I continue creating visual content for companies and personal blogs and conduct the first offline visual content training in Almaty and Nur-Sultan.
The key skills of a brand visualiser include visual experience, good taste, communications skills and mobility.
Unfortunately, online jobs are somewhat underestimated in our country
Maybe, this is because people cannot "probe" the service. It is believed that targetologists, visualisers and SMM managers do nothing special: they just sit glued to their phones all day long and get paid for this. This is why clients ask for discounts, seek cheaper options or request additional services.
However, this profession is yet promising! Brand visualisation is not about beautiful pictures; in fact, this job is much deeper and includes knowledge of psychology and marketing. In the 21st century people are flooded with information; we scroll through social networks unconsciously, without much thought. Only if we are hooked by a picture can we stop, read and get interested. Packaging is more important than products now. A lot of businessmen start realising this, which is why the demand for visualisers will grow.
Tips for beginning brand visualisers:
Believe in yourself, do not devalue your efforts and spare no expense in education. If you got an insight or a new piece of information in the training course, it was worth it.
Architectural Visualiser
For reference: 3D visualisers bring to life designs of houses, flats, business premises, cultural and architectural landmarks in order to see proposed buildings long before construction.
I was studying at university for five years and earned a degree in architecture. Since my school years, I liked drafting most of all. I do not regret my choice, because I have found what I really like and enjoy.
I learned about 3D visualisation at university. It took me some time before I started doing architectural visualisation. At the end of the first year, I decided to take a 3D MAX course where I learned the basic principles and many tricks.
First, this software seemed hard as hell, but it turned out to be much easier later
Drawings are cool, but it is even cooler to see them turning into the most realistic images. Just imagine: an image looks like a photo, but unlike it, it depicts not existing objects or spaces, but imagined ones, which are created with almost ideal accuracy and as realistically as possible.
Now I work for a company which creates decoration designs. Visualisation is very important here, because we need to show customers the product itself and how it fits their environment. When making visualisation, we use various tools, including 3D modelling.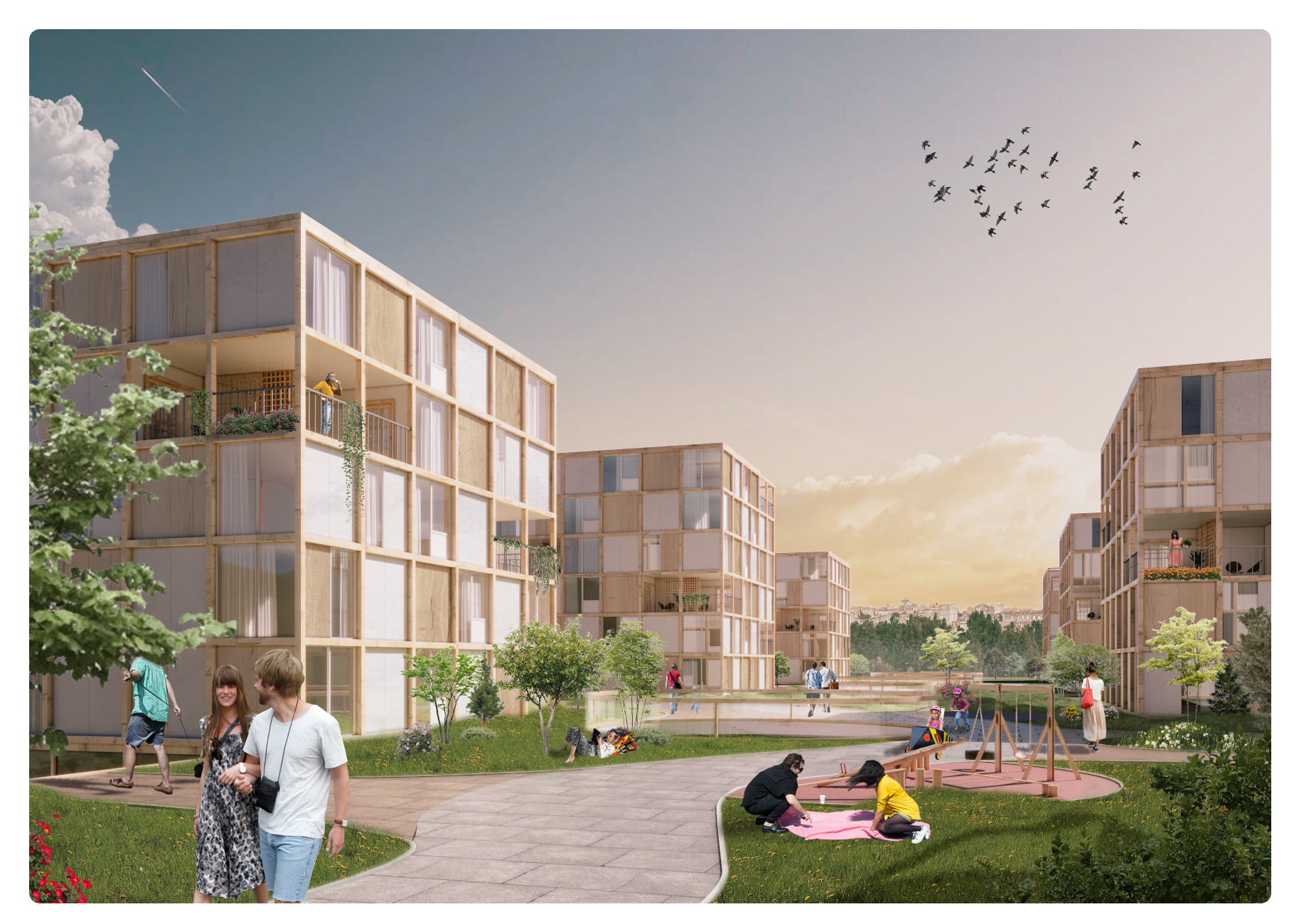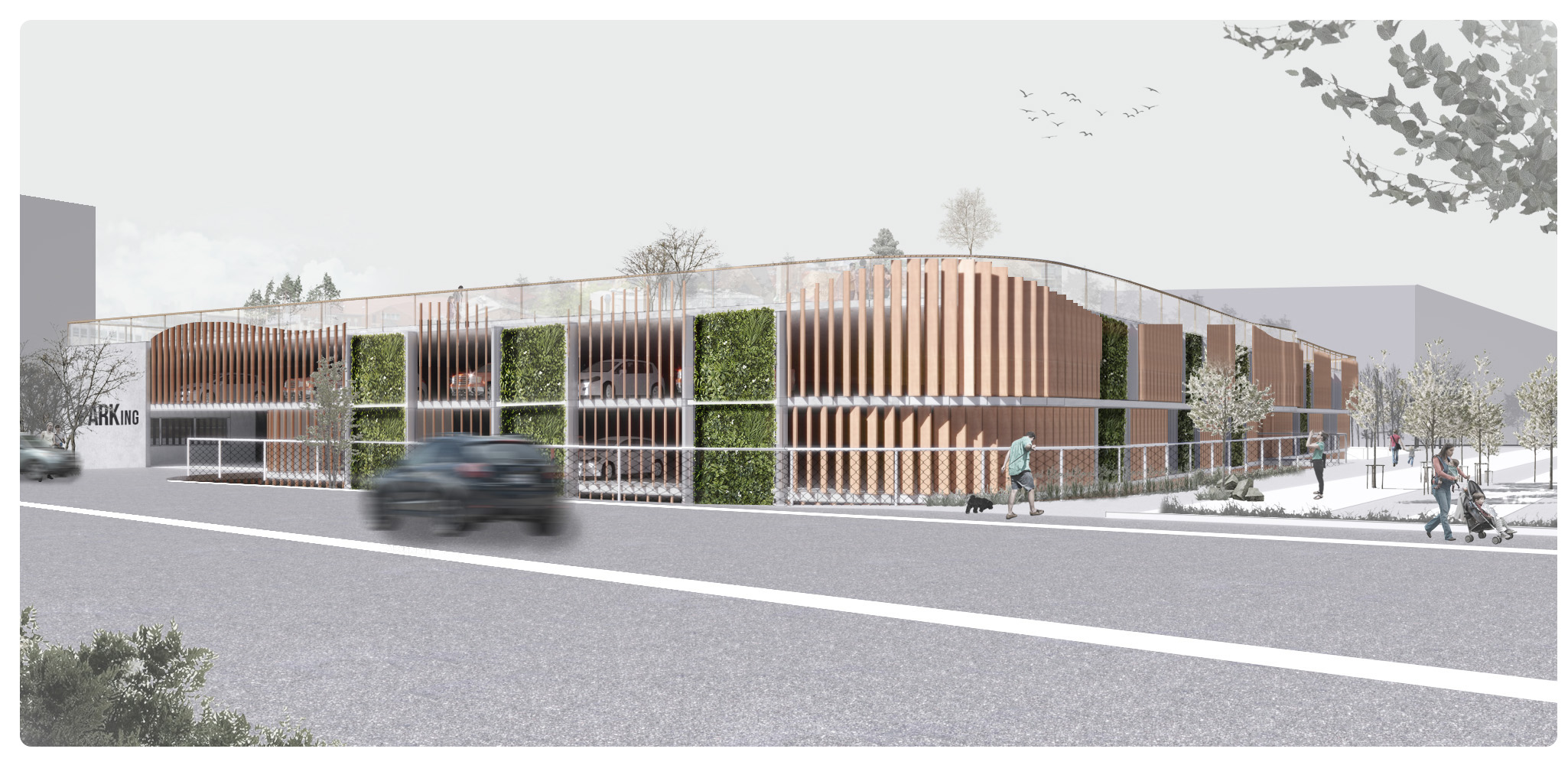 To fit designs into the existing environment, we often need to understand the area and buildings and render the final views. When we are on a tight deadline, we create collages in Photoshop, which is my favourite technique. We use existing photos of the area and add a decoration as realistically as possible.
It is quite a challenge, because we need to take into account the texture of the material and the physical properties of the environment. We often face technical problems: software glitches, bugs or insufficient capacity of a computer, laptop or tablet to ensure high-quality operation of the software. You can lose the result of your work completely and will have to start again if you do not save it every 5-10 minutes.
Sometimes problems are related to customers
If you do not set clear boundaries, customers may demand to change the design again and again. A lot of people do not realise that visualisation requires a lot of efforts and time, and this is why they set impossible deadlines. This results in conflicts, repeated changing of deadlines and discontent. Working overtime to meet the deadline undermines visualisers' health considerably. This is also one of the most significant problems.
The essential skills of a visualiser include knowledge of special software (3D MAX, Sketchup, Rhino, Cinema 4D), ongoing search for ways to speed up work, as well as good taste and visual experience. Natural talent is not as necessary as constant practice and observation of others' work.
I believe that 3D visualisation will always be in demand, especially in architecture or design. Today, drawings alone are not enough. It is possible that the methods will change in the future, and everyone will use VR visualisations, holograms and other incredible things to demonstrate their projects, but the essence will remain the same: someone will have to do modelling and creating this environment. This is why this profession will be relevant for a long time.
Tips for beginning architectural designers:
do not be afraid of making the first steps, even if they seem too difficult and complicated. Everything will become easier as soon as you learn the basics. Do not limit yourself to one style of presentation: look for new sources of inspiration and implementation methods. Learn new software to work faster. A lot of new programs are developed now to optimise and improve work.
Illustrations: Aziza Kireyeva
Photos were provided by heroes of an article
This project is supported by a grant provided by the U.S. Embassy in Nur-Sultan, Kazakhstan. All opinions expressed are those of the author and do not necessarily reflect those of the U.S. Government or the U.S. Mission to Kazakhstan.
Данный проект реализуется с помощью гранта от Посольства США в Нур-Султане, Казахстан. Мнения, выраженные в материалах, принадлежат их авторам и не обязательно отражают точку зрения Правительства США или Дипломатической Миссии США в Казахстане.